Welcome to Gold Coast Vegans in Queensland, Australia.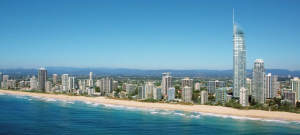 An advocacy, information and social network for Vegans and those interested in Veganism who live on the Gold Coast.
---
We have a Facebook Page
www.facebook.com/goldcoastvegans
We also have a Facebook Group for all local Vegans and those genuinely interested in Veganism
www.facebook.com/groups/goldcoastvegans/


---
Gold Coast Vegan Business Listing
Please see our list of Vegan Businesses on the Gold Coast, they need your support.
(Submit a new listing or update your details by contacting us.)
Why Patronize 100% Vegan Businesses and Restaurants?
• No worries or questions about hidden animal ingredients.
• No mix-ups of being inadvertently served or sold animal products.
• No cross-contamination of kitchen and cooking surfaces.
• No one will be eating animal products in your presence.
• Vegans are the ones who must support them if we want more of them.
• Vegan business owners need your help to stay in business.
Choose 100% Vegan first and foremost and anything less only when you have to.
(Please note: "100%" is only used to emphasize that there are absolutely no animal products used or sold in these businesses. A person is either vegan or they are not, a business is either vegan or it is not.)
---