Please note all information is subject to change. We recommend contacting the business first to confirm trading hours etc. For the sake of this list the use of the word "Vegan" refers only to the food, drinks and products sold.
*Please advise us if any of the businesses on the list sell or promote any animal products*
Choose 100% Vegan first and foremost and anything less only when you have to. Please support these wonderful *Vegan* businesses to help them thrive.
Online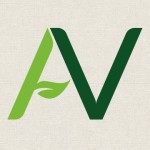 All Vegan specialising in vegan / plant based vitamins, minerals & health supplements. We have taken all the guess work out of reading product labels trying to figure out if a certain product is actually vegan or not, as all of the products we stock are guaranteed to be 100% vegan.
A Facebook group for vegans looking for or wanting to share accommodation in South East Queensland (SEQ), Australia. Including Brisbane, Gold Coast, Sunshine Coast and all other ares within SEQ.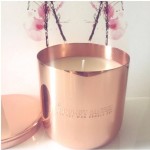 Our name 'The Coconut Dream' is inspired by the dream of the endless Summer. Our Candles reflect the beauty and love for the coastal life.

Hand poured using pure Eco Soy Wax (no additives or chemicals) and carefully scented with a blend of Pure essential & Fragrance oils, we offer an affordable and unique collection.

At the beach life is different. Time doesn't move hour to hour, but mood to movement. We live by the currents, plan by the tides and follow the Sun.

CANDLE INGREDIENTS: All aspects of our candles are cruelty free / vegan friendly and we do not conduct or endorse any testing on animals.

We use 100% pure natural professional eco soy wax. Our soy wax contains NO GMO material, NO paraffin, NO unnatural additives and is Kosher certified.

The essential & fragrance oils used in all of our products are derived from the highest quality sources around the world. We do not use pre-made candle fragrances, nor cheap imitations. Our custom made scents are created from the highest quality bases, premium essential oils and premium fragrance oils sourced worldwide (Canada, USA, UK & Europe).

Our candles are always created especially for you, fresh and made to order.

Orders take 3-10 days to be made & then shipped to you. We currently ship within Australia only.

See website for stockists.
Why Patronize 100% Vegan Businesses and Restaurants?
• No worries or questions about hidden animal ingredients.
• No mix-ups of being inadvertently served or sold animal products.
• No cross-contamination of kitchen and cooking surfaces.
• No one will be eating animal products in your presence.
• Vegans are the ones who must support them if we want more of them.
• Vegan business owners need your help to stay in business.
Choose 100% Vegan first and foremost and anything less only when you have to.