Please note all information is subject to change. We recommend contacting the business first to confirm trading hours etc. For the sake of this list the use of the word "Vegan" refers only to the food, drinks and products sold.
*Please advise us if any of the businesses on the list sell or promote any animal products*
Choose 100% Vegan first and foremost and anything less only when you have to. Please support these wonderful *Vegan* businesses to help them thrive.
BVKED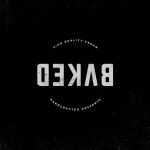 We specialise in one-of-a-kind vegan celebration cakes. Each order is meticulously handcrafted and considered, and combines our love of fresh produce and high quality ingredients with the preferences of the individual customer.
We also offer a variety of seasonal desserts, such as pies, tarts, slices, doughnuts, cookies and confections. Keep an eye on our Instagram (@_BVKED) to see what is available at the moment.
We would love to help you celebrate at your next event or function, email us to get the conversation started.
Please note we do not have a physical location, we are a delivery-only business.
Why Patronize 100% Vegan Businesses and Restaurants?
• No worries or questions about hidden animal ingredients.
• No mix-ups of being inadvertently served or sold animal products.
• No cross-contamination of kitchen and cooking surfaces.
• No one will be eating animal products in your presence.
• Vegans are the ones who must support them if we want more of them.
• Vegan business owners need your help to stay in business.
Choose 100% Vegan first and foremost and anything less only when you have to.