Please note all information is subject to change. We recommend contacting the business first to confirm trading hours etc. For the sake of this list the use of the word "Vegan" refers only to the food, drinks and products sold.
*Please advise us if any of the businesses on the list sell or promote any animal products*
Choose 100% Vegan first and foremost and anything less only when you have to. Please support these wonderful *Vegan* businesses to help them thrive.
Govindas Surfers Paradise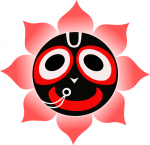 Sumptuous vegan feast served with a side of love and made fresh daily
Our mission is to bring you the healthiest tastiest food, made fresh on the premises daily for the cheapest possible price!!!
There is no compromise in taste or flavor but our meals are designed to give you a balanced nutritional diet full of energy.

Cooked Fresh daily with all natural ingredients. Salad bar, savories, sweets and a hot buffet. cakes, raw cheesecake, halava and custard, lentils, world famous Govindas Kofta Balls in tomato sauce,, vegtable casserole, Vegan pasta bake, Vegan creamy potato bake and much more...open fron 11am to 10pm daily. Menu subject to change due to seasonal ingredients.
Why Patronize 100% Vegan Businesses and Restaurants?
• No worries or questions about hidden animal ingredients.
• No mix-ups of being inadvertently served or sold animal products.
• No cross-contamination of kitchen and cooking surfaces.
• No one will be eating animal products in your presence.
• Vegans are the ones who must support them if we want more of them.
• Vegan business owners need your help to stay in business.
Choose 100% Vegan first and foremost and anything less only when you have to.